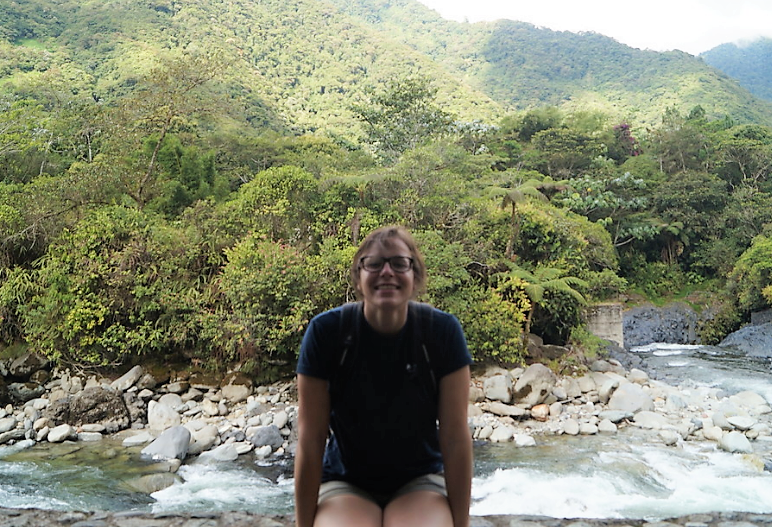 January 23, 2019
By Lydia Salus, Coastal Resilience Project Assistant, Wisconsin Sea Grant
My name is Lydia – I am a graduate student in the Nelson Institute's Water Resources Management Master's program and I joined the Coastal Resilience project team in the fall of 2018! I have already been helping with many facets of the project including writing sections of our outreach documents, organizing the resilience boat tours, and managing our web and social media accounts. I have a Bachelor of Science in Environmental Sciences, Policy and Management and after earning my undergraduate degree, I worked on an ecological restoration field crew in Southeast Wisconsin before deciding to go back to school to specialize in water resources management.
Often times when people think about water management, their minds go to the droughts in the West or flooding caused by hurricanes on the Gulf and Atlantic coasts. While those are "wicked" problems, Wisconsin, positioned between two Great Lakes, has its own set of unique water management challenges. My past work throughout Southeastern Wisconsin included practical experience implementing new, innovative management solutions for bluff and slope stabilization and erosion control on and around Lake Michigan. These management projects included slope reconstruction, establishing native vegetation, and managing surface water runoff. Beyond environmental restoration and water management, my professional interests include working in the field, communicating science, and putting ideas into action.
Long story short, the project assistant position with Wisconsin Sea Grant Institute's Southeastern Wisconsin Coastal Resilience Project is right in my wheelhouse! I am excited to join the Coastal Resilience team and work with Adam Bechle, David Hart, Gene Clark, Julia Noordyk, and Deidre Peroff to help them apply science to water management solutions in a Property Owner's Guide to Protecting Your Bluff as well as help decision makers generate informed management decisions through outreach and education.