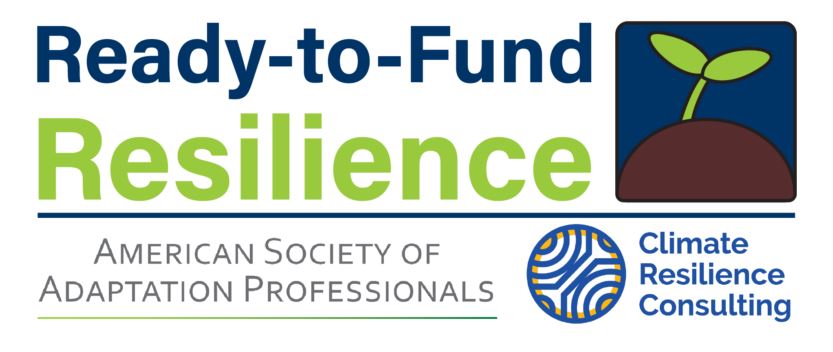 An online toolkit helping local governments develop ready-to-fund projects.
---
Ready-to-Fund Resilience Toolkit
Overview
The American Society of Adaptation professionals has released a Ready-to-Fund Resilience Toolkit. The Toolkit walks users through ten characteristics to integrate into climate resilience projects to ensure they're ready to receive the funding and finance needed for success. It provides tips for overcoming challenges such as lack of resources, funding, or political will and a mismatch between older plans and community needs.
The toolkit is a free, online resource and is designed as a self-guided resource for local government staff and technical assistance providers. 
Toolkit Content
The toolkit is broken-down into 6 main sections:
Introduction:

 provides context and background for the toolkit

Funding & Finance 101:

 general overview of how private and public funds can be used to support local government projects

Got Challenges? Find Solutions:

 outlines some of the key challenges communities face when trying to secure funding

10 Characteristics of Ready-to-Fund Projects:

provides details describing the what, why, and how of each characteristic including promising practices and additional resources

Quick References:

 links to relevant policy actions, risk management mechanisms, financing mechanisms, federal funding sources, and more

Glossary:

 definitions of jargon and industry terminology
How to Navigate the Toolkit
The online toolkit is easy to navigate. The toolkit launches in your internet browser. Users can scroll up and down the webpage to the sections they want to read. Accordion menus found in the sections can be expanded or collapsed to reveal more details.