A blueprint for communities about how to plan, build and maintain beaches that are resilient to coastal hazards.
---
Great Lakes Beach Resilience Guide
Overview
This guide provides a blueprint to communities and stakeholders on how to plan, build and maintain beaches that are resilient to coastal hazards.
Download the full Great Lakes Beach Resilience Guide
The main ideas of this guide are also summarized in a two-page fact sheet
Download the two-page Beach Resilience fact sheet
A few different aspects relating to beach resiliency that this guide unpacks include:
Examining the importance of beaches

Identifying stressors and hazards

Assessing beach conditions

Planning and preparing for resilience

Reviewing technical and financial resources
Coastal resources in Wisconsin are vulnerable to numerous hazards including intense storms, erosion, wave energy, flooding and inundation, and fluctuating Great Lakes water levels. These hazards can impact public and private properties, threaten the health of coastal resources and infrastructure, affect public health and safety, and impact the economic well-being of shoreline communities. Building and enhancing community and coastal resource resilience can assist in lessening the impacts of multiple hazards.
Beaches are a valuable resource to coastal communities. Beaches play an integral role in the health of coastal communities by providing ecosystem services and habitat, public access to community resources and recreation, and contributing to the local economy. To residents and tourists alike, beaches are destinations and create a sense of place. For all these reasons and many more, this guide aims to be a useful tool to plan for, absorb, recover from, and adapt to coastal hazards and stressors.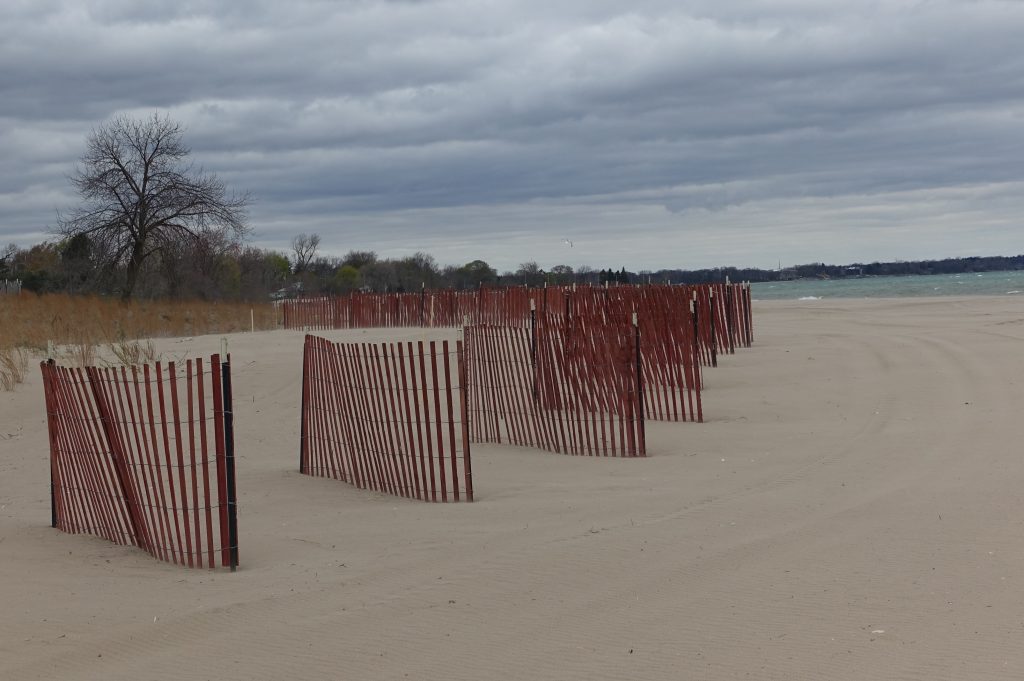 Related Resources
Beach Nourishment Database – Database with information on beach nourishment projects nationwide
Virtual Beach – A free software program for developing and operating beach water quality models that can aid both short-term decisions on testing and closures as well as long-term remediation activities
Lake Level Viewer – A web mapping tool to examine the potential impacts of lake level changes on shoreline position and water depth in the Great Lakes.
Wisconsin Coastal Beaches Working Group –  This group is for professionals, researchers and funders involved in managing and improving Wisconsin's 200+ Great Lakes beaches.
Managing Water Level Impacts for Wisconsin Beaches Webinar – Here, a panel of experts discusses a range of water level issues including basin hydrology, water level forecasts, nearshore water level impacts and useful tools for examining coastal processes.